Bigger Portions Equals Bigger Problems
Read this before you decide to dig into bigger portions
More than 60% of Americans are over-weight and it seems like restaurants along with fast food chains have no problem keeping up. The bigger the portion, the more money they make. It's no wonder weight loss is slipping into a surreal dream for most of the obese individuals who step right into the trap.
It's almost shocking to think that a "normal" size steak which can be found on a take-away menu is more than a hundred percent bigger than what a dietitian would recommend. The mental mind-set to finish everything on your plate because you are paying good money is the catch line for restaurants and the like.They bargain on the fact that people will get bigger and eat more.
The times when dessert was just a small part of a three course meal no longer exists. Now it has to compensate for the size of the lunch or dinner that was consumed. Notice the tired feeling after stuffing down another oversized portion? In healthy terms this should not happen. Food is supposed to give energy, not help you sleep.
According to recent studies, a single serving from leading take-away enterprises is enough to sustain a grown man for two days. In the course of 50 years, portions have literally doubled. It's no coincidence that the number of obese citizens is climbing with it.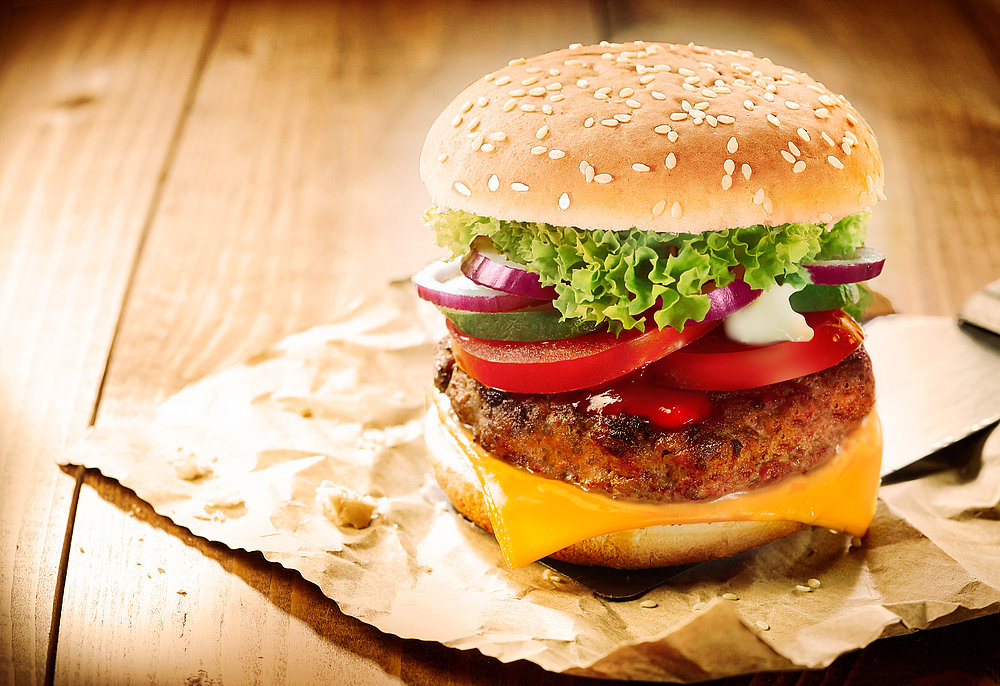 Most Americans spend half of the year ordering take-away. One might ask where the balance between the calorie intake and activity to burn the calories is, seeing as one portion is enough for two days. Supplements and "How to lose weight" experts are working overtime to find quicker ways for solving this problem.
There is no sin indulging foods which aren't always suited for a healthy lifestyle from time to time, but keep in mind that limits should always be at the back of your mind. Not falling victim to the great smell and pretty menu's is a crucial factor. A great tip for any meal you are about to eat, taking your time is key. Rushing through a meal turns off the switch that lets you know when you've had enough.
There is no difference in losing 3 or 30 pounds. The basics of getting results and the speed with which it is achieved remains the same. Having a few guidelines when it comes to weight loss can make a great improvement when it comes to quality of life.
Remember to see weight as a balance between the calories you consume and the energy you dispense. It is safe to say that a constant weight is a simple matter of burning the same amount of calories that are being consumed on a daily basis. If you are slowly gaining weight then it's a signal that your calorie intake is surpassing the activity of converting fat into energy.
Always keep in mind that you are the master of your eating habits. Nothing goes into your mouth without you putting it there. Along with this control comes the ability to exercise. It's in your best interest to keep a balance between the two if you want to live a healthy life.
An unfortunate genetic condition makes it harder for some to maintain a constant weight. Their metabolism rate is significantly lower which means a lot more activity is needed in conjunction with a healthy diet. Take into consideration that your body is sustained according to weight. If an individual tips the scale at 120 pounds, it's not difficult to satisfy bodily needs. Tipping the scale at 240 pounds is another story. More calories are needed to satisfy the weight.
Weight loss doesn't just involve balancing calorie intake and exercise. A person's job and lifestyle also has an impact to some degree. People who have desk jobs and sit most of the day are prone to losing control of their size. Hard labor on the other hand allows more calorie burning activity. Notice that people who do hard labor tend to eat more because they use substantially more energy.
If you know that boredom will lead to eating, stay active. The last and most important principal is mastering the way you approach and perceive weight. Discipline is a must if losing weight is a goal. Just like smoking and drinking, eating has its way of seeping through the cracks slowly but surely. Don't fall victim to a very bad habit.
Lose The Weight Or It's
FREE!
Unlike most diet books, gym memberships, weight loss plans and fat-burner pills on the market,
The 3 Week Diet comes with my personal, 100% no-nonsense Lose The Weight Or It's FREE guarantee.
 It's just this simple: If at anytime in the next 60-days you have not lost the weight I promised, or…if you're just not completely satisfied with The 3 Week Diet for any reason whatsoever, just let me know and I will personally issue you a prompt and courteous refund — no questions asked.
 Our Recent Customers
Sharon M, USMalene H, DKGurjit K, USRicky R, GB
Mayra P, COWilliam S, USEdward M, AUDanny E, PA
Danette K, USRawaa K, KWJud O, NLLucy C, US
Andre U, NOKevin R, US Jaime U, USKalvir S, CA
Jesse L, US Diana B, USIrene G, IESmajl R, CH
Helen V, ZA David Y, USRajit G, INEscobar H, US
Lorena D, US Tara M, USNatalia C, AEBrianna R, AU
Steph D, US Ryan A, USEmily F, USLi N, CH
Donald R, GB Pete J, AUSkyla T, USJonah T, NZ
Rosemary B, US Abigail Y, ZAJustine N, CAJeremy Y, CH
Fatima A, AE Suzanne W, USMilton F, USMichele D, ZA
Sammy F, US Liam O, IEJulia O, AULisa D, GB
Isabelle S, CA Lorela Z, USFiona F, IECourtney S, US
Amber P, GBChristoph G, GUChristy R, USSheila H, US
Sandra R, USKotak B, INSepideh A, CADuruye T, GB
Banco V, PR Edwin V, USMaria G, USBrian S, US
Denessa M, USMorgan S, USEric C, USJason T, US
Data provided by
on
Thu Mar 26 2015
Now, I'm not going to insult your intelligence or risk my reputation by making some outlandish claims that in 21-days you're going to have a set of 6-pack abs or be 50 pounds lighter than you are today without any effort…
But what I am going to promise you is this:
If you dedicate yourself over the next 21-days and follow The 3 Week Diet as outlined, you will be walking around with 12 to 23 pounds of body fat gone from your waist, hips, thighs, belly and butt. Your clothes will be looser, you'll look healthier and more attractive…and you'll have more energy than you've ever had in a long, long time.